ebook
The Official Guide to Implementing an Ad Sales Commissions Plan
By: BOOSTR
SUMMARY
Managing ad sales commissions has notoriously been a thankless job for whoever owns commissions operations, typically someone from Finance, HR or Sales Ops. In this eBook we'll unpack the steps and best practices to implement an Ad Sales Commissions solution.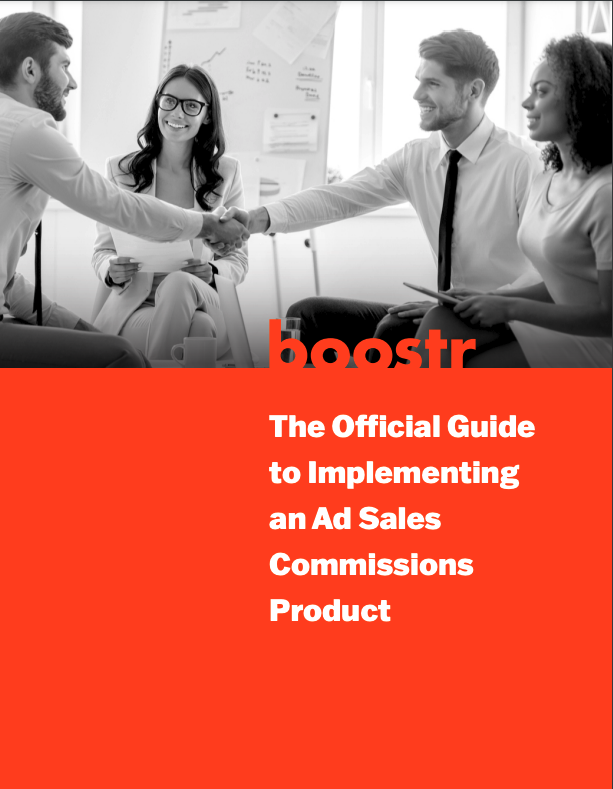 Fill out the form below to
access your download.
ABOUT BOOSTR
Boostr is the only platform that seamlessly integrates CRM and OMS capabilities to address the unique challenges of media advertising. With Boostr, companies gain the unified visibility necessary to effectively manage, maximize and scale omnichannel ad revenue profitability with user-friendly workflows, actionable insights, and accurate forecasting.